Dr Anthony Reddie interviewed on BBC Radio 5 Live about current unrest in the US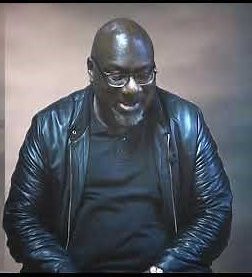 Director of the Oxford Centre for Religion and Culture at Regent's Park College, Dr Anthony Reddie, was interviewed by Nicky Campbell on BBC Radio 5 Live this week about why he believes there is such widespread civil unrest in the United States.  The interview is available on BBC Sounds and starts at 7.07am or 67 minutes into the programme. Professor Reddie is a leading scholar in the field of Black Theology; editor of Black Theology journal; the author of over 70 essays and articles on Christian Education and Black Theology, and the author or editor of 18 books. His latest book – Theologizing Brexit: A Liberationist and Postcolonial Critique (Routledge, 2019) is the first intercultural and postcolonial theological exploration of the Brexit phenomenon. 
The Oxford Centre for Religion and Culture is a research centre of Regent's Park College. Its Hilary and Trinity term lecture series 2020 have focused on issues of religion, culture and inclusion/exclusion.
The heads of Oxford Colleges have written in a personal capacity to The Guardian on 4 June 2020 with a response to current events, which can be read here.