Chaplaincy at Regent's Park is both a place of Christian worship at the heart of the College and its living stones; an inclusive community for people of all religious traditions and none, led by the Chaplain and her team.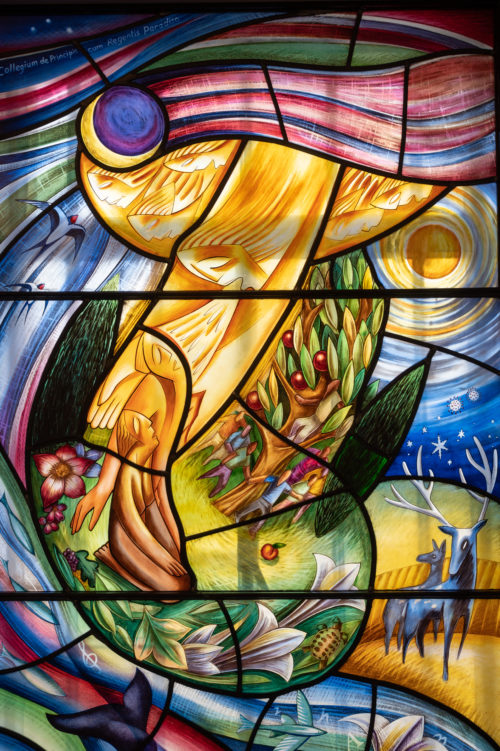 Regent's Park is a Baptist foundation and our worship is inspired by that tradition, but the Chaplaincy is also ecumenical, reflecting the changing composition of the wider community.  Services follow orders from an ecumenical worship book compiled for the College, entitled 'In the Shadow of Your Wings', and each term's sermon series is enriched by contributions from a range of preachers, including guests from the Anglican, Catholic and Orthodox traditions.
Evening prayer with a homily, takes place every Friday during full term (0th to 8th weeks) from 5:45-6:30pm, incorporating Christian Communion on two dates publicised beforehand.  All are welcome.
Friday Chapel HT 2022: 'Shameless Audacity'
Music
The Chapel is a hub for college musicians (singers and instrumentalists) and is always looking for ways to enable members of the community to showcase their talents.  The Choir, as is traditional in Oxford, serves the musical needs of the Chapel, singing at Friday services and on other special occasions, including the annual Advent Carol Service at the end of Michaelmas Term.
Contact
Chaplain – Revd Beth Allison Glenny