The project is the larger environment for the post, and involves the post-holder and others. Its Director and Principal Investigator is Professor Paul S. Fiddes, Professor of Systematic Theology in the University of Oxford (Faculty of Theology and Religion). His research converges with that of four Co-Investigators: Dr Minlib Dallh (the Fellow in the Study of Religion at Regent's Park College, Oxford), Professor Oliver Davies (Professor of Christian Doctrine, King's College London) and Dr Lydia Schumacher (Chancellor's Fellow in Theology, University of Edinburgh).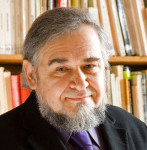 Paul S. Fiddes holds the title of Professor of Systematic Theology in the Faculty of Theology and Religion in the University of Oxford. He is Director of Research at Regent's Park College, Oxford, where he was Principal from 1989 to 2007.  Research and teaching interests include:  modern systematic theology; theology and literature; the impact of late-modern continental philosophy on literary theory and theology; theology of culture. He is the author or editor of more than 25 books, and the author of more than 115 articles and book chapters. A recent book is Seeing the World and Knowing God. Hebrew Wisdom and Christian Doctrine in a Late-Modern Context (Oxford University Press, 2013).  For a full list of publications please click here.  In the 'Love in Religion' project he is linking the theological tradition of wisdom with the phenomenon of love, as well as offering theological reflection on the part played by the creative arts in the 'rhythms' of life which engage in the ultimate Reality which is love. Email: paul.fiddes@regents.ox.ac.uk.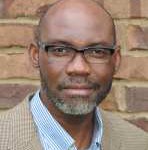 Minlib Dallh, O.P., Co-Investigator, is the H.M. King Abdullah II Ibn Al Hussein of Jordan Fellow for the Study of Love in Religion at Regent's Park College, Oxford. Following a doctorate at the University of Exeter in Islamic Studies and Christian-Muslim Relations, he has been Visiting Assistant Professor at Hartford Seminary, Loyola University New Orleans, Rosemont College and Candler Divinity School. His research focuses on comparative mysticism in Islam and Christianity, with special interest in love-mysticism in Sufism and the contribution of women mystics in both religious traditions. His book, A Sufi and a Friar. A Mystical Encounter of Two Men of God in the Abode of Mysticism (a study of the Sufi 'Abdullah Anṣārī of Herat and the French Dominican friar, Serge de L. de Beaureceuil) will be published by Suny Press in 2017. In the 'Love in Religion' project he will focus on the mysticism of love in its mediaeval and modern forms.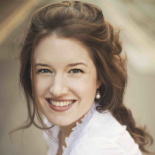 Lydia Schumacher, Co-Investigator, holds a Chancellor's Fellowship in Theology at the University of Edinburgh School of Divinity. Previously, she was British Academy Postdoctoral Fellow in the Faculty of Theology and Religion at Oxford University and at Oriel College (2011-14). Author of three monographs and  co-editor of the three-volume Oxford Guide to the Historical Reception of Augustine, she has most recently published Rationality as Virtue, and Theological Philosophy (Ashgate). With a research specialization in virtue epistemology (rooted in Franciscan and Dominican traditions of thought), in the 'Love in Religion' project she is exploring the connection between love and knowledge from the perspective of analytic theology.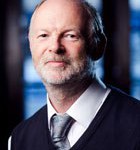 Oliver Davies, Co-Investigator, is Professor of Christian Doctrine at King's College London.  He has made substantial research contributions to the study of medieval mysticism (especially Meister Eckhart), early medieval Welsh and Irish spirituality, and contemporary Systematic Theology. Author of eight monographs, editor of other volumes and author of many scholarly articles, he is founder and leader of the influential 'Transformational Theology' movement. His most recent publication is Theology of Transformation: Faith, Freedom and the Christian Act (Oxford University Press, 2013). He is working at present with colleagues in the Department of Psychology and Psychiatry, University of Cologne, to develop the theological implications of the neuroscience of social interaction and social cognition. In the 'Love in Religion' project he finds the 'love' traditions of Christianity and Islam to be the ideal focus for exploring the interdisciplinary resources of  the 'neuro-anthropological' method in evolutionary biology.