Pamela Sue Anderson Portrait Unveiling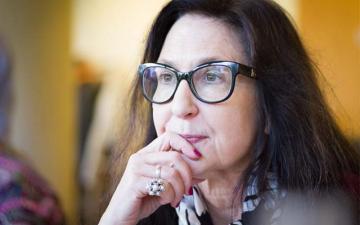 Regent's Park College is honoured to be unveiling a newly commissioned portrait of the late Professor Pamela Sue Anderson (1955-2017), much-loved Tutorial Fellow in Philosophy and Professor of Modern European Philosophy of Religion in the University of Oxford.
The portrait recognises Professor Anderson's significance to our community and the importance we attach to her legacy, a combination of academic acuity and an indomitable commitment to human well-being. Anyone who knew or admired Professor Anderson is welcome to join the community for a drinks reception and the unveiling of her portrait on Saturday 17 March at 2:15pm.
This event takes place in the context of a three-day conference (16-18 March) celebrating Professor Anderson's work on the topics of love and vulnerability. For details, click here. For a small charge, attendees at the portrait unveiling are also welcome to join the conference delegates for lunch beforehand, at 1:15pm.