Remembering Pamela Sue Anderson Today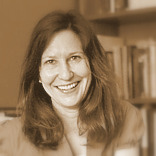 Many will have known and others heard of the extraordinary Professor Pamela Sue Anderson, Fellow and Tutor at Regent's Park College, who died on 12 March 2017.  Pamela's funeral and service of remembrance took place during the vacation.  We want, therefore, to create an opportunity for students, friends and alumni of the College who knew her, and for others who wish they had, to gather for a time of music, reading and reflection, drawing upon some of Pamela's writings. These texts, together with youtube moments and musical excursions, will combine to celebrate the intellectual legacy of our much-loved colleague and friend.
This time of recollection will take place today at 4pm, and all are welcome.  Alumni and students should have been notified during the Easter vacation.  We hope to see you there.