Success on the River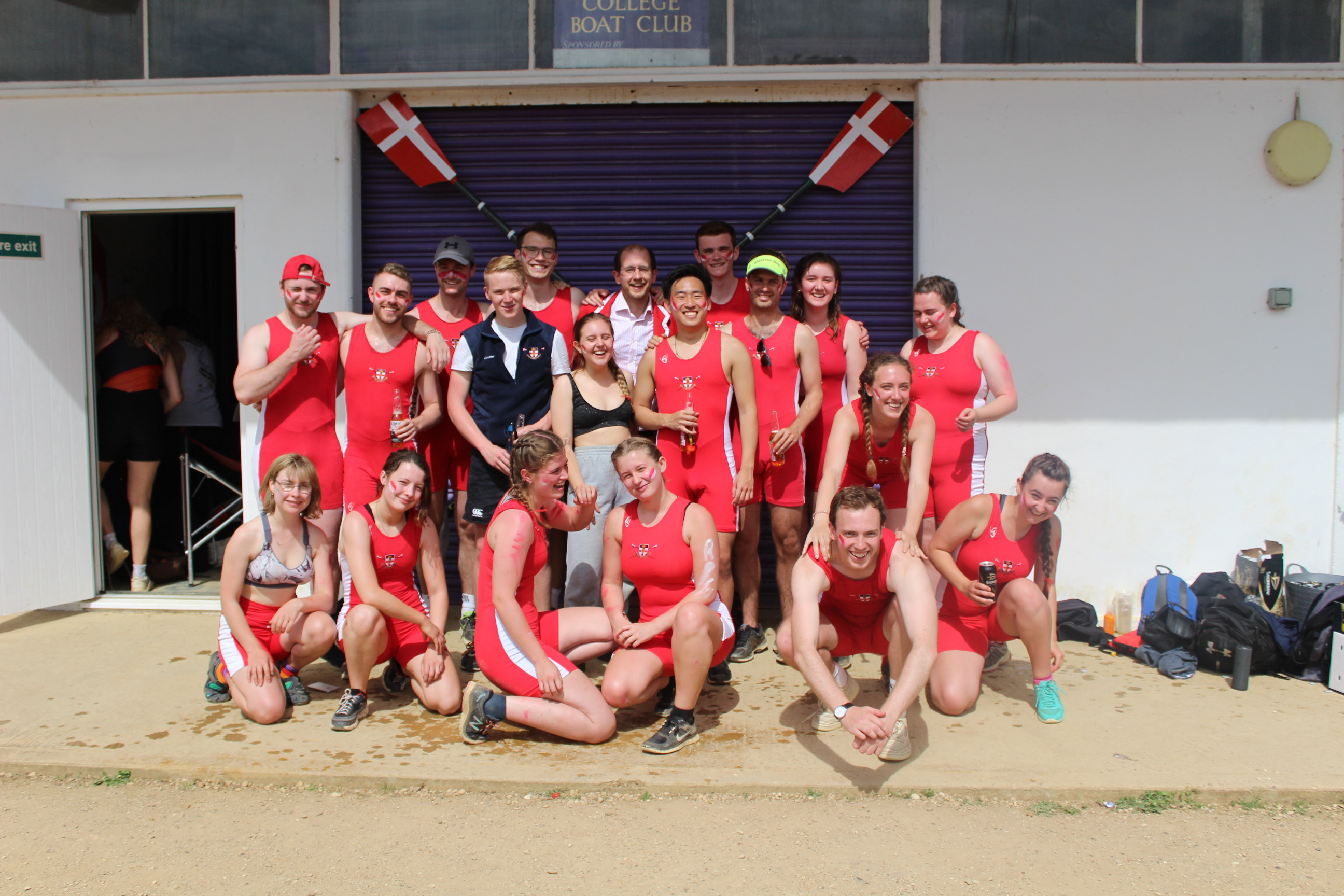 An exciting week all round for the boat club at this year's Summer VIIIs.
On the first day, the women bumped Hertford W2 and the men bumped Brasenose M2.
On the second day, the women bumped Oriel W2 and the men rowed over. The men's division proved incredibly competitive over the week and this race saw Wolfson M2, closely followed by Magdalen M2, followed by us; both Magdalen and ourselves having overlap with the boat ahead for periods but not quite managing to seal the deal.
The third day saw the women maintaining their fine form and bumping New W2, and the men seeking revenge on Magdalen M2. It would be another tough day for the men as they were being pursued by a very fast Queens M2 (at this point still on for blades) but, although Queens were in quick approach as the men headed into the gut, a decent racing line and final push from the men saw them bump Magdalen M2 along the exit onto green banks.
On the final day, the women did themselves proud and bumped Linacre W2 along green banks, earning themselves blades.
Much to the relief of Merton M2, whose chances of escaping the Regent's Shark seemed unlikely, the men's race was cancelled early due to a crash in the gut. Nonetheless, the men retain a proud statistic of not being bumped for the last sixteen days of Summer VIIIs and stand at their highest ever position on the river.
Both crews are naturally grateful to the commitment and guidance of our coaches, Pete Bond and Tom Coles.