Revd Dr John Morgan-Wynne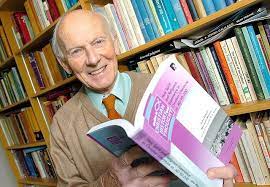 It is with sadness that we announce that  the Revd Dr John Eifion Morgan-Wynne passed away on 3 October aged 86, following a major stroke that he suffered in June.
John read a BA in Modern History at Jesus College from 1955-58, then came to Regent's as a senior student to read Theology while training for Baptist ministry in 1958.
John was a tutor at Regent's Park College from 1965-1987 where he also served as Dean. He moved to become Principal of Bristol Baptist College from 1987 until 1993.  He was minister of Ilkley Baptist Church from 1994-2002, when he nominally retired, but even in semi-retirement he served the Church in the interregnum, wrote several theological books, and latterly pastored at Slack Lane Baptist Church until it closed in 2018.
John is survived by his wife Enid, his daughter and two sons.  The funeral will take place at Ilkley Baptist Church at 11am on Tuesday 19 October.