Announcing the winners of the Oxford-BNU Creative Writing Award 2023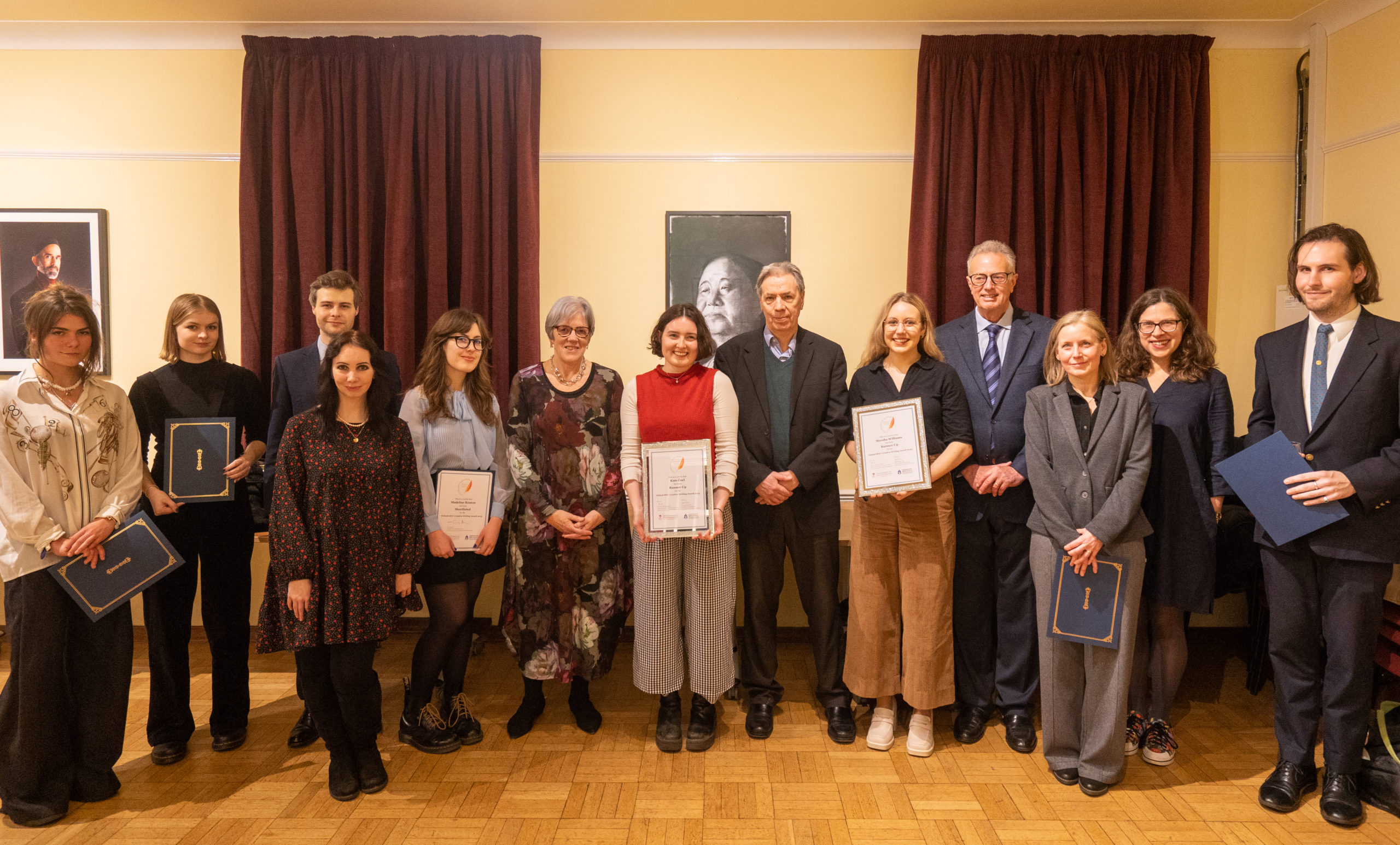 On Friday the 3rd of February we hosted the Awarding Ceremony for the Oxford-BNU Creative Writing Prize, which crowned its second winner after many months of shortlisting and preparation. Organised by the Oxford Prospects and Global Development Institute (OPGDI) and Regent's Park College, this years entrants ranged widely from university students to staff, covering a broad array of themes and literary styles.
Present at the ceremony were the esteemed judges of two shortlisting panels, comprised partially of Boyd Tonkin (FRSL, former Literary Editor of the Independent, and Chair of the Judging Panel of the Man Booker International Prize 2016), Davis Bunn (Regent's Park Writer-in-residence), Dr Lynn Robson, Dr Anna Beer, and alumna and author Hazel Barkworth, as well as competition entrants, friends, and supporters. Regent's Park Principal, Professor Sir Malcolm Evans, paid special mention to the considerable commitment of time and energy of the competitors. Sir Malcolm expressed his welcome and delight at seeing the Oxford-BNU Award cement itself as an innovative feature of the literary calendar both at Regent's Park and within the wider creative community of the university.
Dr Shidong Wang, Director of the Oxford Prospects and Global Development Institute at Regents, reminded the audience of the background of the award and its patron, Nobel Prize Winner and Honorary Fellow of Regent's Park, Mo Yan. Following his visit to Regent's in 2019, when he officially inaugurated the eponymous International Writing Centre, Mo Yan founded the award to encourage intercultural exchange. Run in parallel with its co-organiser, Beijing Normal University, the award promotes an inclusive and accessible opportunity for writers of varied academic backgrounds. This year's cohort attracted writers based in Physics, Music, Fine Art, Philosophy, Environmental Governance, History and Politics.
In a speech read by Dr Lynn Robson, Mo Yan reflected on the limitations and challenges posed by recent years, but asserted how social reality makes literature deeper and richer, and how literature also promotes social progress and human self-improvement.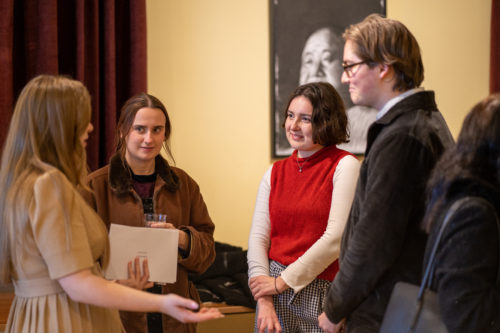 Prize Winners
The ceremony then turned to the announcement of the prize winners by Dr Anna Beer on behalf of the first shortlisting judge panel. Seven writers and their pieces were recognised for their achievement in reaching the final shortlisting stage: Ewan Jeffrey Miller, Phoebe Jowett Smith, Lucy Thynne, Lisa Blackwell, Roland Fischer-Vousden, and Ines Alexandra Heyworth. Two runners-up were selected from the final shortlisting by Boyd Tonkin, Davis Bunn, Dr Lynn Robson and Liz Trubridge (Executive Producer of Downton Abbey). Davis Bunn, emphasising the final cohort's 'astonishing breadth and quality,' made the following comments on these near-winners:
Rodney's Room, written by Meesha Williams: "This hugely entertaining story invites us to join in a vividly fractured home life. We settle into what is both a beautiful and remarkably uncomfortable situation. The characters are drawn with terse and confident brush strokes; we come to know them intimately in a very short period of time, and yet all the while the individual in the title remains absent. Is Rodney a ghost? Or, does he simply represent a better and simpler time? Readers are left to make this choice for themselves."
Learning to Swim, written by Kate Özel: "For myself and the other judges, this author told a remarkably powerful story that introduced us to a new pattern of thought, one that suggested the writer actually translated into English in the process of shaping the tale. Learning to Swim is an emotive, intelligent, and perceptive examination of several life transitions. The flow of words was very much like swimming, which magnified the power of these remarkable descriptions."
Chair Judge Boyd Tonkin noted the distinction and achievement of entrants. Particularly, he stated, due to the challenging task of asserting a clear and gripping narrative voice within an anonymously-judged competition, for which he commended the competitors. As anticipation mounted, announced the award's winner, Rowan James Curtis, for his short story On the Road to Nagorno-Karabakh.
Boyd Tonkin: "It's a story with an intriguing and maybe unexpected premise, a story that took us to surprising places, and encouraged us to see them from fresh and revealing angles. It's a story about the search for roots, but not in any simplistic or sentimental way. This is a quest for a personal and profoundly past, but a past divided, as they often are, between memory, history and myth."
Curtis – previously a DPhil candidate (Trinity), and then a postdoctoral researcher at Department of Physics – writes alongside his scientific day-job, amongst other talents. Presently in Tokyo, he accepted the award virtually, explaining how the story came as part of a collaboration with Trinity porter, Kirk: "He went to Nagorno-Karabakh and took a series of really amazing images in 2018, which, when the invasion of 2020 happened, took on a lot more power, because he captured this world which is no longer there."
The winning short stories will be published by The Oxford Prospects and Global Development Institute.