Fellow receives Honorary Doctorate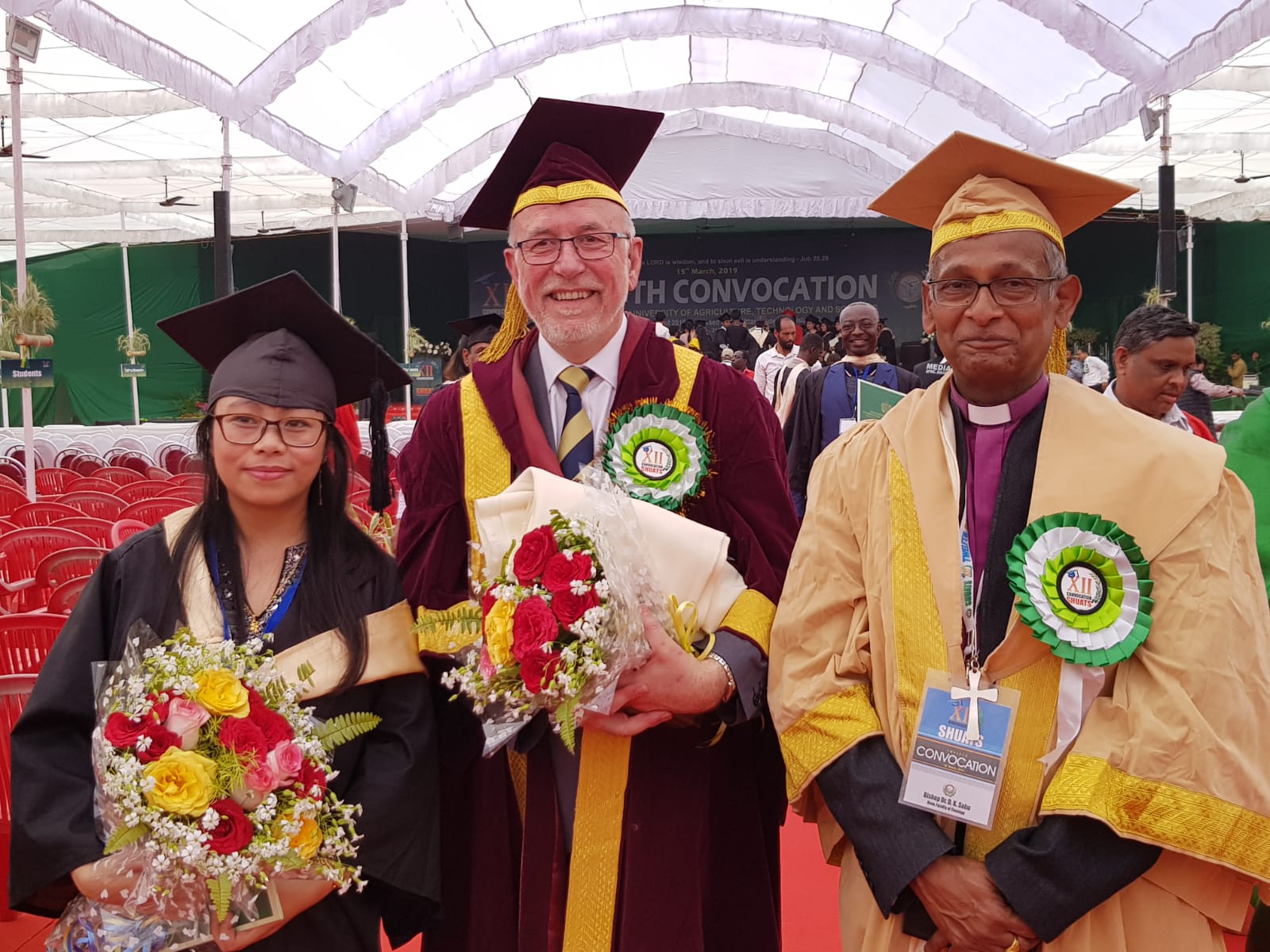 Congratulations to Dr Nicholas Wood, Tutorial Fellow in Religion and Culture, who has received an Honorary Doctorate from the Sam Higginbottom University of Agriculture, Technology and Sciences (SHUATS), Allahabad.
Dr Wood received the distinction from Bishop Dhirendra Sahu (pictured), Dean of the Faculty of Theology and an alumnus of Regent's Park, and alongside Dr Imli Ao (pictured), who received her own doctorate at the same ceremony.  Dr Ao also has a link to Regent's, having pursued her research with Dr Deborah Rooke, Lecturer in Old Testament Hermeneutics, during six months' research leave, sponsored in part by the Havelock Fund.