In Memoriam: Olin Robison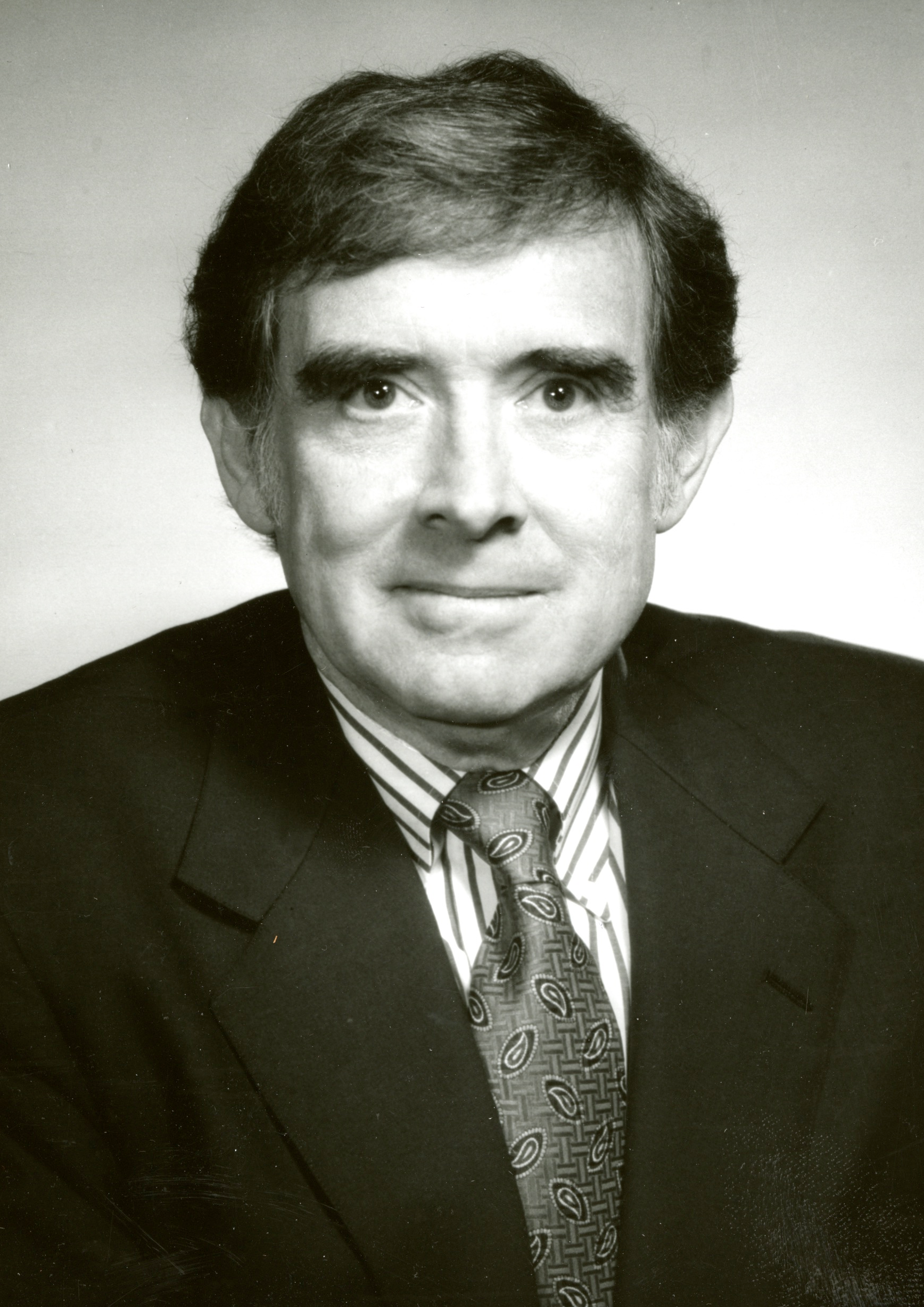 We are sad to announce the passing of alumnus and friend of the College, Dr Olin Robison, who died on 22 October 2018, aged 82.
Dr Robison grew up in Texas and graduated from Baylor University in 1958 with a Bachelor's degree in History, Religion and Philosophy.  He did graduate work at Southwestern Baptist Theological Seminary whilst serving as Pastor of a rural Baptist church in central Texas, before coming to Regent's for a DPhil in Church History in 1960.  Whilst in Oxford, he joined the College's Preaching Society and served as US Air Force Civilian Auxiliary Chaplain.  On completing his doctorate, he returned to Texas and served for a year as Dean of Students at San Marcos Academy before accepting an administrative post with the Peace Corps in Washington, DC.  These two posts marked out the key aspects of a distinguished future career: academic leadership and foreign affairs.
In 1966, Dr Robison was named Special Assistant to the US Deputy Undersecretary of State and was the State Department's representative on the Rusk Commission (concerned with domestic intelligence matters); he coordinated special projects, travelled abroad on assignment, and served as a departmental spokesperson.  He also acted as liaison between the State Department and other branches of federal government.  Yet, the appeal of college life drew Dr Robison to Connecticut where, in 1968, he accepted the post of Associate Provost for Social Sciences at Wesleyan University, though he remained a consultant to the State Department and assisted in a comprehensive analysis of US foreign policy.
In 1970s, Dr Robison moved again, to Bowdoin College in Brunswick, ME, as Provost, Dean of Faculty, and Senior Lecturer in Public Affairs; and then to Middlebury, VT, where he was appointed College President in 1975.  At the same time, he expanded his foreign affairs portfolio with election to the Council on Foreign Relations, the Board of Directors of the Atlantic Council, and two London-based organizations: the International Institute for Strategic Studies and the Royal Institute of International Affairs.  His travels took him to the Soviet Union, UK, Germany, Belgium, France, and Canada.
These other responsibilities did not prevent him from making a positive mark as Middlebury's President, however.  In 2000, when he was awarded an honorary Doctor of Laws, the citation read: "During your 15 years as President, Middlebury reached new heights of national and international prominence."  He stood down as President in 1991, taking up a teaching position, before being named President of the Salzburg Global Seminar.
Dr Robison never lost touch with Regent's, and in retirement connected more vigorously than ever, making strong links with the Oxford Centre for Christianity and Culture (where he promoted its work on Religion and Public Policy), and assisting in the College's American fundraising efforts; he was a keen supporter of the College's group of American Advisors.  Years of global interactions also made Dr Robison a passionate supporter of connection and learning through the Internet, and he both encouraged and enabled the College to begin developing this aspect of its work.
We are very grateful that, towards the end of his life, Dr Robison requested gifts in his memory be made to the Project on Religion and Public Policy at the Oxford Centre for Christianity and Culture.
For tax purposes, gifts from the USA should be made through Americans for Oxford, either using the University's online platform OR by personal cheque made payable to 'Americans for Oxford Inc.'  In both cases, please include a note with your donation, explaining that you wish to contribute to the Project on Religion and Public Policy at Regent's Park College, Oxford.  (Cheques can be sent to the University of Oxford North American Office, 500 Fifth Avenue, 32nd Floor, New York, NY 10110.)
Gifts from the UK and ROW may be made by personal cheque, payable to the College, or using a credit or debit card by calling reception on (01865) 288120.