Regent's Student Wins English Faculty Essay Prize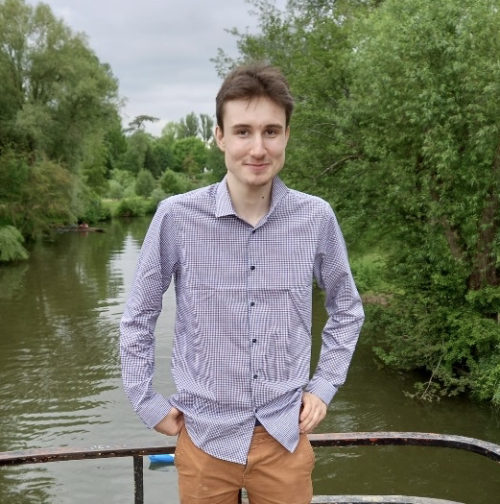 Regent's Park College student Jonathan Honnor (English Language and Literature, 2020) has been awarded the Faculty of English Chancellor's English Essay Prize for his entry "'The Loneliness One dare not sound': When alienation becomes cliché". 
The Chancellor's English Essay Prize is open to members of the University who on the closing date for receipt of essays have matriculated less than four years ago. The subject of the essay for 2020/2021 was "Cliché".
Abstract of the prize-winning essay:
'The essay begins with a discussion of Munch's The Scream and its reproductions in popular culture, and how such reproductions affect our viewing of the original. Munch's painting is then compared with Hamlet's 'To be or not to be' soliloquy, and readings of Dickinson and Yeats, to show the tension that occurs when the language of an alienated poet enters popular use and idiom. It also considers the works of Joyce and Beckett as displaying literature's inevitable tendency towards repetition and cliché. I find agreement with Pound that 'beauty is a brief gasp between one cliché and another', and conclude that, possibly, it is only in silence that the isolated individual can gain unique expression.'
For more information on the Faculty of English Prizes and Studentships visit the Faculty website here.