Regent's staff and students win University awards
Award ceremonies are back in full swing at Oxford, so we are absolutely delighted that two College members have been recognised this year for their skills and commitment:
Social Sciences Division Teaching Excellence Award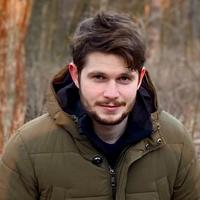 Mathis Ebbinghaus – Lecturer in Politics
Congratulations to Mathis Ebbinghaus for winning an Early Career Award in the Social Sciences Division Teaching Excellence Awards! A well deserved recognition for an exceptional contribution to education. The award recognises the exceptional contribution to education by colleagues at any career-stage, and we are extremely proud of Mathis for his work. Well done to all the other winners!
SU College Community Award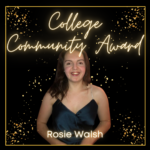 Rosie Walsh – JCR President
Huge well done to Rosie for her achievement! The College Community Award is for exceptional effort bringing a sense of community to life at Regent's after two difficult periods when the College had to close due to Covid. As JCR President during Covid, Rosie worked immensely hard to revive the friendly atmosphere that Regent's is known for. She fought for students to be able to return to university, made the common room a central part of JCR life, improved college safety and most importantly, provided students with essential coffee breaks.