Oxford University's welcome announcement of the efficacy of its COVID-19 vaccine trial brings to three – along with Pfizer/BioNTech and Moderna – the number of promising vaccines for halting the pandemic. Doubtless more will follow. But even when production and distribution are underway, limited supply will be prioritised in protecting the population of our planet. Where do efficacy and equity meet?
OPGDI is proud to publish Professor Robert Walker's response to this immediate urgent question, in his paper, "Who should receive the Covid-19 vaccine first?" This paper expands upon the dialogue of OPGDI's inaugural "COVID-19 In-Conversation" event, an online seminar jointly hosted with Beijing Normal University on 23rd October 2020.
The Centre's Michaelmas Term event.
October 27, China Economics Forecast Conference in Oxford, jointly with Xiamen University (XMU)
November 6-12, Potential China Trip (Shanghai MEC Conference, Nov. 8-10)
Academic and development for the Centre and the College.
---
Past Events
2020
July 4-21, Looking China Film Programme
Student exchange to Jilin.
July 16-29, Experience China Tsinghua Summer School
Student exchange to Beijing.
July 18-23, Xi'an Jiaotong University (XJTU) Higher Education Conference
July 23-August 26, Oxford Prospects (Summer) Programmes
Short exchanges to Oxford.
August 27-September 16, Shanghai MEC Administrative Staff Programme
Workshop in Oxford.
September 18-22, Interdisciplinary Research Workshop hosted by Jilin University (JLU)
Oxford academics invited by OPGDC.
October 1-7, First cohort of Visiting Students from China arrive at Regent's Park

2019
June 18-23, Jilin Interdisciplinary Workshop in the Humanities and Social Sciences
Eight Professors attended this week-long research workshop and had engaging exchanges on academic and cross-disciplinary teaching and research.  Invitations were issuef for Oxford professors to visit to Jilin University for reciprocal exchange in September.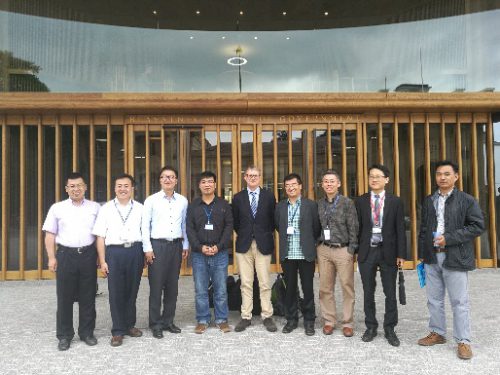 June 9, China-UK University President Round-table CUUPR
'The Shaping of World Class Universities in the 21st Century: Challenges and Collaborations'.  A major intiative, involving four Pro-Vice Chancellors/Vice Chancellors from Oxford and other UK universities, four President/Vice Presidents from Chinese universities, and the Minister Counsellor of Education at the China Embassy, London.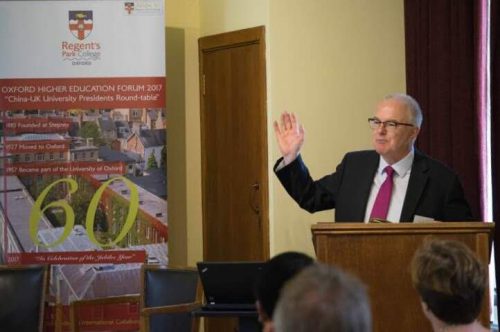 May 8-9, Visit from Jilin University VP
Discussed outlooks for visiting scholar and coming collaborations on student programmes and staff workshops/exchanges.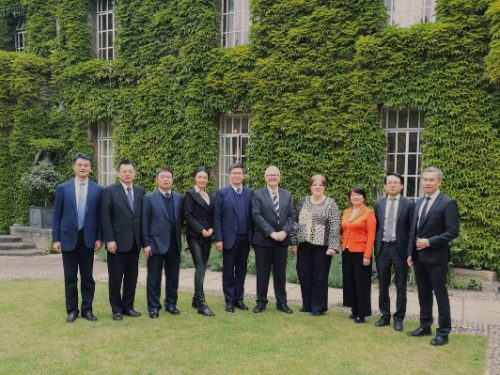 March 25-April 3, China Trip
Visited two universities in Beijing and Xi'an, and three in Guangzhou.  The trip promoted the Centre's student and staff programmes and issued invitations to some Presidents/Vice Presidents to attend the China-UK University Presidents Round-table in June.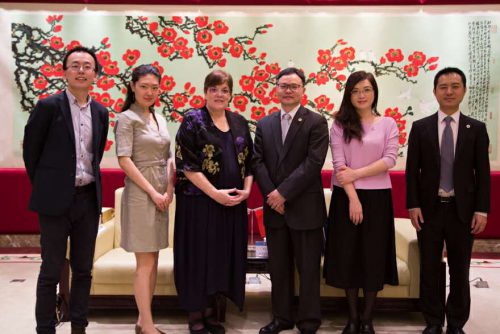 March 19-April 9, Deep Dive: Spirit of Entrepreneurship Rowing Programme
Eight CEOs took part in the four-week programme, which involved lectures and rowing. Concluded with rowing race against the Cambridge team.
January 20, Visit from Tsinghua University
Five Professors and Directors from the Student Affairs and International Office visited to discuss collaborations in the Visiting Student Programme and opened the Experiencing China Tsinghua Summer School Programme.  Experiencing China Tsinghua Summer School applications also opened; six students will travel to Beijing in July for two weeks of study.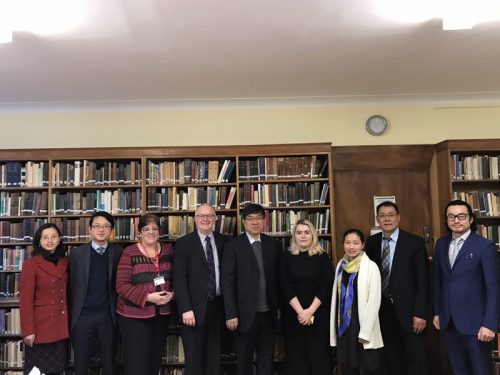 January 10, Visiting Student Programme Application Review
Fourteen students from eight leading Chinese universities will be studying in Oxford through Oxford Prospects Visiting Student Programme in the next academic year.
January 9, Looking China Programme Applications Opened
Organized by AICCC, Beijing Normal University and hosted by Jilin University this year.  Six UK students, including one from Regent's Park, will travel to Jilin to produce a short film during the two-week programme.