Chris Bryant, MP, on Truth in Politics – Jubilee Lecture
Date: 10th Nov 2017
Time: 5:00 pm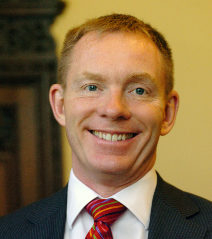 On Friday 10 November at 5pm, Regent's Park is delighted to be welcoming Chris Bryant, MP, to reflect on the theme of 'Truth' and the interplay of facts, evidence and belief in twenty-first century politics.

Bryant has been Labour MP for Rhondda since 2001 and served as Undersecretary of State for Asia and Europe (2009-10) under Prime Minister, Gordon Brown; most recently, he has been Shadow Leader of the House of Commons (2015-16). He is also author of several books, including a two-volume history of Parliament (Doubleday, 2014).
Entry is free but booking would be helpful as numbers are limited. The lecture will be followed by a reception.  To book, click here.