Love in Religion: Helfta Visionaries Conference 2020 – Call for Papers
Date: 11th Sep 2020 - 12th Sep 2020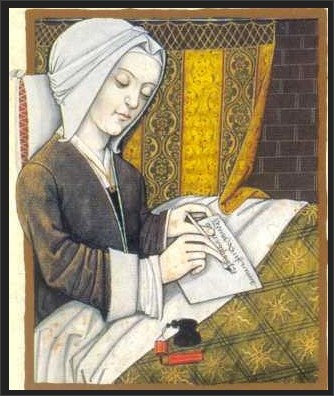 This conference is the third phase of a larger project which began as a meeting of minds in July 2013 at the Medieval Translator Conference in Leuven and whose first aim is a new edition of the Middle English translation of Mechthild of Hackeborn's (1241-98) Liber specialis gratiae.*
By gathering together scholars from across the world, its aim is to foster greater understanding of how the lives and works of three medieval visionaries – Mechthild of Hackeborn, Mechthild of Magdeburg (1207-82), and Gertrude the Great (1256-1302) – influenced each other, developed from each other, reflected each other, and had an impact on future generations. It is also hoped that the discussions will encourage further research in this field.
Keynotes
Lectures will be delivered by two world-renowned experts in the field of mysticism: Professor Vincent Gillespie, J.R.R. Tolkien Professor of English Literature, at Lady Margaret Hall, Oxford, and Professor Barbara Newman, John Evans Professor of Latin, at Weinberg College of Arts and Sciences, Northwestern University, IL.
The organisers would welcome short papers (20-25mins) engaging with any aspect of the texts and the lives of the three visionaries; literary history, devotional literature, theology, gender studies, translation studies, etc. Early career scholars are particularly encouraged to submit proposals.
Abstracts of no more than 300 words should be sent to helfta@regents.ox.ac.uk by 1st October 2019. Please include the following information: full name; email address; current institution and/or academic affiliation; academic degree/year of study; title of paper; proposal (not exceeding 300 words).
Bursaries
The organisers hope to be able to offer limited bursaries to early career academics. Further details will be posted on the website in due course.
Committee
Dr Mark Atherton, Regent's Park College, Oxford
Dr Anne Mouron, Regent's Park College, Oxford
Dr Louise Nelstrop, York St John University / St Benet's Hall, Oxford
Prof. Naoë Kukita Yoshikawa, Shizuoka University / Swansea University
–
*Mechthild of Hackeborn (1241-1298) was a Benedictine nun at the famous convent of Helfta in Germany, which has been described as 'a high-water mark of women's mysticism' (Barbara Newman). Its first abbess was none other than Mechthild's own blood sister Gertude. This aristocratic foundation attracted highly educated women, among whom was the beguine Mechthild of Magdeburg (1207-1282), who joined the convent in her old age, where she completed with the assistance of the nuns Das fließende Licht der Gottheit (The Flowing Light of the Godhead). It is possible that under the influence of Mechthild of Magdeburg the nuns embarked on a collective project to write down Mechthild of Hackeborn's revelations. One of the nuns involved was Gertrude the Great (1256-1302), the author of the perhaps better-known Legatus divinae pietatis (Herald of God's Loving-Kindness).